With six manufacturing facilities and sales offices worldwide, TCAG has created the ultimate SINGLE SOURCE approach in dry bulk and liquid storage systems...and they back it with the leading support team of recognized industry experts in storage applications!
Thank you for the opportunity to provide a brief introduction on the Tank Connection Affiliate Group, global leaders in storage containment products and services.
TCAG is an integrated family of companies specializing in liquid and dry bulk storage applications. Unlike suppliers that offer a limited choice in storage products, Tank Connection is the only storage tank manufacturer worldwide that designs, fabricates and installs all types of steel storage systems. TCAG offers over 100 different types of storage containment products and services.
TCAG storage systems not only command the highest quality ratings in the industry, but our company's process operations are vertically integrated. This promotes our global position as a competitive price leader. Starting with steel procurement at the mill and finishing with construction services in the field, all value-added design, manufacturing, project management, system integration and field installation services are performed by TC personnel. The TC Affiliate Group is a "single source" provider for all types of integrated storage systems.
Service Markets
Water & Wastewater
Minerals & Mining
Power Industry
Chemical & Petrochem
Food Product Storage
Oil, Petroleum & Gas
Dry Bulk Storage
Municipal Utilities
Government & Military
TC Global Services
Phone and Email Consultation
Specification Development
Design & Engineering Services
Storage System Design
Manufacturing & Procurement
Project Management Services
Field Construction Services
Field Inspection Services
"Golden Rule" Customer Service
Manufactured Storage Systems
Bolted RTP Storage Tanks
Dry Bulk Storage Systems
Field Weld Storage Tanks
Ground Reservoirs & EWT's
Integrated Storage Systems
Aluminum Geodesic Domes
Wastewater Treatment
Liquid Storage Systems
Storage Terminals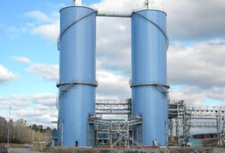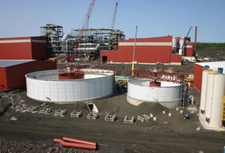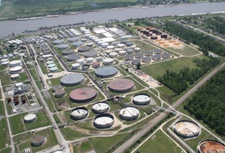 Tank Connection Affiliate Group Companies
Tank Connection (Parsons, KS) - New 85,000 sq. ft., state-of-the-art manufacturing facility dedicated to RTP & hybrid tank construction.
Alliance Constructors (Parsons, KS) - Facility includes 30,000 sq. ft. dedicated to storage system field construction services.
ATEC Steel Manufacturing (Baxter Springs, KS) - State-of-the-art manufacturing facility includes 100,000 sq. ft. dedicated to field-weld tank and specialty steel fabrication.
ATEC Steel Specialty Products (Baxter Spring, KS) - Facility includes 60,000 sq. ft. dedicated to pressure vessels, specialty steel fabrication and specialized coating applications.
BOSS Tank (Oswego, KS) - Facility includes 70,000 sq. ft. dedicated to shop-weld and hybrid tank construction.
TCAG Employee Profiles
The Tank Connection Affiliate Group is a collection of the recognized experts in storage tank design, fabrication and field construction. With over 2100 years of combined industry experience in dry bulk and liquid storage applications, Tank Connection stands alone as a global leader in storage containment systems.
TCAG Products & Services (partial list)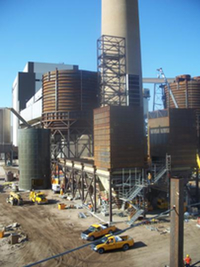 Bolted RTP Tank Construction
Field-weld Silos
Integrated Storage Systems
Mass Flow Storage Systems
Power Utility Applications
Mineral & Mining Storage
Aggregate Storage
Petrochem Storage Applications
Elevated Water Tanks
Industrial Water Storage
Wastewater Storage
Fire Protection Tanks
Product Material Testing
Petroleum & Gas Storage
Lime/Limestone Storage Systems
Cement Terminals
FGD Storage Systems
Chemical Storage
Storage Retrofit & Repair
Tank Field Installation
Shop-weld Tanks
Hybrid Tank Designs
Stacks & Columns
Storage Terminals
Processed Food Storage
Flat Storage & Reclaimers
Standpipes
Resin Blend Tanks
Liquid Storage Tanks
Municipal Water Tanks
Aluminum Dome Structures
Anaerobic Digesters
Tank Inspection
Tank & Silo Design
Tank Components
ASME Pressure Vessels
Tank Refinery Services
API 650, 620 Field-Weld Tanks
Biomass Storage Applications
Truck & Rail Load-Out Storage Systems
Our Company Vision
We are committed to providing the highest quality storage containment products and services worldwide. Our passion for safety, employee development, innovation, management excellence and continuous improvement sets us far apart from other suppliers.
Mission
Deliver innovative, reliable storage products, services and solutions that fulfill the needs of our customers.
Provide a challenging, rewarding and safe work environment for our employees.
Practice good stewardship, responsibly managing our resources.
Operate with the highest level of business integrity.
Generate a reasonable return for our stockholders.
Core Values
Employees - We recognize our employees as our most valuable asset. We will treat each other with dignity and respect, while embracing diversity, cooperation, open dialogue and teamwork.
Customers - We recognize our clients as our sole business purpose, embracing every opportunity to provide "golden rule" customer service.
Safety - We will strive to finish each day incident and injury free.
Excellence - We are committed to the relentless pursuit of continuous improvement in all business operations.
Technology - We are passionate about innovation and technology leadership.
Community - We will actively support our communities and neighbors with generous donations made for "good works."
There's a reason why TCAG is recognized as the industry leaders in storage tanks, silos and integrated storage systems...and it all starts with consistent, reliable performance on every project. If your project involves a single silo or an integrated storage system, no one offers more services and creative solutions. From the quote stage through order process, drawing approval, material fabrication and field installation, Tank Connection will provide streamlined processing and "Golden Rule" customer service.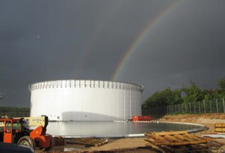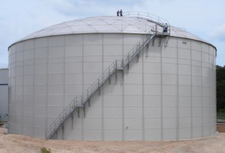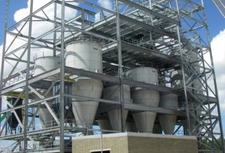 Get Connected with the Engineers' 1st Choice in Storage!